Poe wrote:
I think every porcelain doll is haunted; they all look creepy to me.
both my wife and my daughter have an unnatural fear with porcelain dolls. heck you give my daughter a regular doll and she's fine
give her a porcelain doll. well one time she got so spooked she ran into the wall full speed trying to get away from one.
I never thought they were spooky. but after seeing my wife and my daughters reaction. I feel they are all haunted. and spooky
maybe there is a soul sucking ritual that is required to make porcelain dolls?
also correct me if I'm wrong somebody, but isn't that where the original idea of Homunculus came from?
kind of like how the idea of zombies came from lepers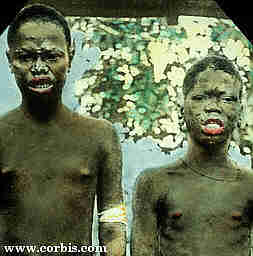 <--lepers
and werewolves came from that genetic disorder that makes you grow hair all over.
<--said disorder
yeah that's right some furies are born that way