The term "Holy Grail" is often used to describe an item of extreme rarity and worth among collectors. As such, I thought it'd be fun to come up with a list of the "rarest of the rare" items related to MOTHER. These are in no particular order, and if you think of another item that should be on the list, let me know. (Before you ask, I won't include any of the Prototypes in this list)
1. EarthBound Cardboard Stand
Instead of the (relatively) rare EB Poster, some stores had this awesome Cardboard Standee of EarthBound. Standing 15" tall, this poster was actually scratch n sniff. While I've never laid eyes or... nostril on this standee, the scratch n sniff arrow next to the pizza seems to state that it smelled like Pizza.
2. MOTHER Soundtrack Cassette Tape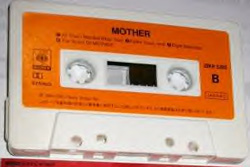 Released at the same time as the first run of the CD Soundtrack, this very rare cassette has all the awesome MOTHER vocal tracks.
3. EarthBound Slides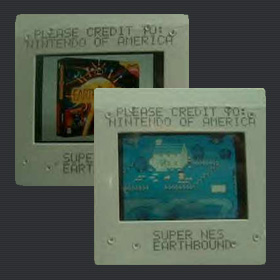 Slides made to be sent out to magazines featuring EarthBound. From what I remember, reid had one or both of these, but I believe it/they has/have changed hands.
4. The MOTHER Franklin Badge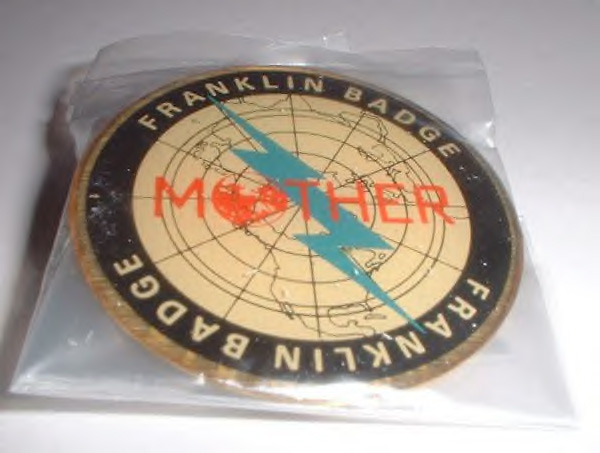 How I hate this badge. While it's not the absolute rarest item in the Holy Grail category, it sure gives the MOTHER2 Jacket a run for its money. Only put up for auction once, two badges were listed for $9,000. Needless to say, they didn't sell. I've put in days of research into this badge and LucasTizma'd give his left kidney for it.
5. MOTHER2 Lighter
I consider this to be the second most rare piece of Merchandise pertaining to MOTHER. Only 20 of these beauties were made for the MOTHER2 staff, and each were numbered and had the name of the recipient on the back.
6. The Mr. Saturn Statue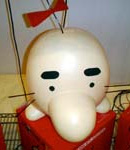 I consider this to be the third most rare piece of MOTHER merch. A few of these were handed out at the MOTHER 1+2 party, and many more were made. Given the few photos of it, I'd say it's about 16" tall not including the hair. They seem to be made of plastic, and one was sold on a japanese auction site in 2003 for the price of 18,000 yen ($165)
7. The MOTHER2 Dragon Jacket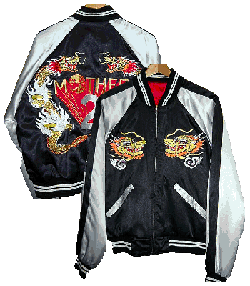 Behold, the absolute rarest of the rare. This jacket is shrouded in mystery. A few people have been seen wearing it, and very few have been made (I believe two). I'll dish out a big bowl of copypasta and let starmen.net's section on this jacket tell you the details.
"This jacket was first worn by Shingo Katori of the J-Pop group SMAP on a Japanese television show called Hey!Hey!Hey! Music Champ to help promote Mother 2. Hey!Hey!Hey! Music Champ is a popular Japanese music based talk show hosted by "Downtown," which is made up of two comedians named Matsumoto Hitoshi and Hamada Masatoshi. Possibly the same jacket was also worn by Takuya Kimura another member of SMAP. Takuya Kimura is a true fan of the Mother series as he can be seen in the Japanese Mother 2 Commercial. During the summer of 1994, on the same day the Mother 2 commercial was first aired, Takuya was attending an event called "Takuya Kimura Special Day." He was possibly wearing this jacket at the event. This jacket was specially made to help promote Mother 2. It is possible that only one was ever made. The size of this jacket is medium.
Over the Winter of 2003 on a Japanese auction website this was auctioned off for 32,000 Yen, which is about $300"
There you have it, one big list of the absolute most rare(rarest?) items related to MOTHER.
Feel free to discuss anything about these items. I know many people here would kill for these.
If anybody just puts down tl;dr, I'll ban you on the spot.